For those of you who have been following my blog now, you should notice that I typically post on Fridays, unless if certain events get in the way of me posting on such day. However, today's blog post is a special exception, as today (10 September 2019) marks one year since I created this blog of mine, and today's post will be dedicated to commemorating this event, and looking back at the one year since I started writing this blog.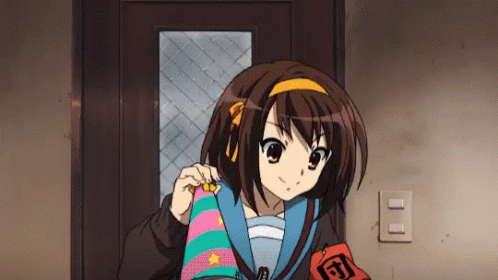 YEAR IN REVIEW: THE TRADITIONAL CATHOLIC WEEB
When I first opened this blog on 10 September 2018, I built this blog with the intention of sharing my thoughts on anime series that I've watched, highlighting my experiences at various anime conventions that I've visited, and expounding a bit of my time as a traditionalist Roman Catholic, which I've tried to earnestly do after rediscovering the Tridentine Mass and subsequently rejecting the Second Vatican Council in May of 2018. To that end, I think I've done a decent job so far; on my blog, I have a total of:
19 posts of Anime Review
17 Traditional Catholic Weeb's Corner posts (including this one)
8 posts on Convention Tales
8 St. Pius V Corner posts
Even during the tough times of school, full-time work and all the other tidbits of life surrounding it, I've always looked forward earnestly to just sitting back by my laptop, and putting all my thoughts and feelings about these topics in general out. It's almost become my personal bubble where I can share my thoughts on certain anime I've watched, and speak my mind on certain issues related to the Catholic sphere of realm.
A quick look at my blog stats seem to show that, in recent months, the most popular posts of mine that have been circulating are the Convention Tales and Anime Review posts that I put up on this site – and I'm happy that there are people out there who enjoy reading about my trips to anime conventions and what I have to say about anime series that I've recently watched; all the greater glory to God for inspiring this work of mine! As you might know, reviewing anime series can be a bit of a daunting task sometimes, since I have to do quite a bit of research to quickly recall some of the plot, characters, and side bits of important information that I might have missed to include in my blog. So again, thank you guys for your support of my Anime Review posts – means a lot to me that you enjoy what I have to write about.
As for Convention Tales, I began this series back in February of this year as a means of building up some personal hype about the upcoming convention season, and just to share my convention experiences. Anime conventions are always a big thing that I look forward to, as a means of going out to meet other fellow anime fans, indulge in some of the fun activities they have, and make some excellent summer memories to keep me warm (no pun intended) during the off-season that is winter. This is by far my personal favorite type of stories to tell on this site, and I'm happy to see that you guys enjoy what I have to write about the types of people, activities and antics that I run into at these places. I look forward to writing more in the coming year or so!
Other than that, I'm really impressed to see that my blog has grown quite steadily ever since its inception a year ago. If I had told myself when I started this blog, that I'd have 20 followers by the end of the first year, I would have shrugged myself off as crazy – but hey, it happened, and I just wanted to say a quick thank you for all the people who have stumbled upon my blog, and enjoyed my content enough to follow it. Your support really helps keep me writing, and it's nice to see that there are people out there who also enjoy the ramblings of this simple traditionalist Catholic living somewhere in the middle of Canada. Ad majorem Dei gloriam!
THE FUTURE AND ONWARDS
Well, now that one year of blogging has passed, you might wonder what's next in store for my life and for this blog? I'll most definitely be continuing to blog about the same things I usually blog about, but what of my life? I might as well highlight some of them here.
Since graduating from the University of Toronto in June of 2018, with my last semester of undergrad being a straight-A semester (yahoo!), and the best that I've had in a LONG time, I've finally got a lot of time on my hands, but I'm definitely going to look towards building up my software development skills, especially in front end development and maybe a bit on natural language programming, which I have a basic understanding of for its purpose and works. It'll be a bit of a daunting task to build up, but I'm confident it will be quite rewarding in the end, and DEFINITELY a lot more interesting than the type of stuff I've seen in all my four years of undergrad.
Expect to see a higher level of anime reviews on this blog within the next coming weeks as well! As stated before, I'm quite surprised at the amount of Anime Reviews that I've done so far in the past year as opposed to the other topics, and I really should start picking up on those tabs. After all, this is where I wanna talk about anime, so… kind of makes sense, doesn't it?
Another thing that I'm planning to do is write more about my past convention experiences spanning from 2016 to now, and recount some of the funny and cool things that have happened to me while there. Perhaps even, with the rise of conventions such as Youmacon, Otakuthon, Anime Expo, and other conventions out-and-about North America, I might do a little series where I analyze what kinds of stuff happen at these other conventions, and see if they're worth attending, or at least to my tastes. I'm actually interested in seeing how that will play out, and it might be a good way to hype myself up for the next con season :3
As for the Catholic aspect of this blog, I'm honestly considering merging my St. Pius V Corner issue of this blog with my Traditional Catholic Weeb's Corner posts. In fact, some of the last few posts I've had under the Traditional Catholic Weeb's Corner discussed certain Catholic principles (see, for example, Fake Pride and How I Pick My Conventions). In most respects, these blogs pretty much overlap and I see no real reason to keep them separate. Nonetheless, you won't see this blogger shy away from expressing certain principles that he lives by when it comes to talking about my everyday life.
Overall, I'm feeling really positive about the direction of this blog so far, and I'm excited to be able to continue my progress with it. As 2019 comes slowly to a close, and 2020 just around the corner, I'm looking forward to another year with lots of anime series to find and look forward to, conventions to be seen, and most importantly my professional growth as a software developer and continued spiritual development as a traditionalist Roman Catholic. Hope you all enjoy the ride with me, and God bless each and every one of you!