It was only three years ago on this day, the feast of St. Nicholas of Tolentino, that I started what would become an anime blog viewed from a Traditionalist Catholic perspective. Therefore, it's only fitting that I once again make another obligatory post celebrating the highlights of this blog's journey from the period of last September to now.
YEAR IN REVIEW PART III: THE TRADITIONAL CATHOLIC WEEB
To start off, here's a breakdown of the posts that I wrote about in the previous year:
21 texts belonging to the Anime Review category
10 St. Pius V Corner reflections
8 East Meets West showdowns
8 from the Traditional Catholic Weeb's Corner
3 Convention Tales related posts
2 posts from the (now-defunct) Navem Eos: I Ship Them series
1 Uniformity With God's Will In Anime write-up
Unsurprisingly, I've continued to write plenty of anime reviews, all of them movies. In my experience I've found that writing reviews for movies were a lot easier than with episodic series, since not only is the plot and runtime shorter, but also the content is more accessible to talk about. Imagine having to write about a movie with a single, linear plot that only lasts the equivalent of 5-7 episodes at most, and contrast that with, say, a 26-episode series. Of course the former is going to be more bearable to write about; granted, I'll still have to look back at the film from time to time and see if I missed anything, but it's less of a hassle and writing down notes is not necessary unlike with that for episodes. The flicks were also quite enjoyable too, with many from the repetoire of Hayao Miyazaki, Makoto Shinkai, and one particularly strange film by Mamoru Oshii whose meaning is still begged upon by many. Quite an interesting ride.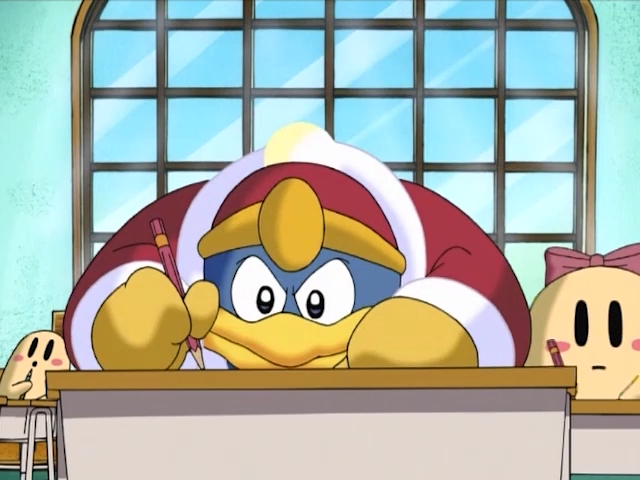 This year also saw me introduce the East Meets West series of posts, where I take one anime and one Western flick, be it animated or live-action, and compare them together. Truth be told, this idea was partially inspired by the Old .vs. New anthology of episodes by the Nostalgia Critic, with a similar premise of him comparing components from a remake and the original version of a particular film. So far, the score count stands with anime in the lead, 5-3; but it was nice to learn how like and unlike the two can be in terms of things like story elements, character dynamic, tropes, and best moments no matter how similar they appear to be in premise or genre.
Speaking about recent additions, let's talk more about the Catholic component of this blog. Suffice to say, approximately each month I've managed to at least throw in one edition of the St. Pius V Corner. On the good side, they've gotten more attention from my regular readers on average than in the previous year. I'm not sure why that's the case, but I'm glad and hopeful that God can continue to use me as His instrument to spread the Faith through these write-ups. One of them, Kissing KissAnime Goodbye, which details the Catholic teaching on the morality of pirating anime, as opposed to watching them, ended up getting a lot of traction on Twitter among my followers and I was quite surprised to see the discussions pop up, even as recently as 3 months ago, on this issue. However, I've found them to be heavy on moral/dogmatic theology as opposed to spirituality, which is equally as important; so for the time being I'm superseding this category with the Uniformity With God's Will In Anime section, in the hopes to balance out the spirituality side which I feel is sorely lacking.
In terms of followers, last year I experienced a 385% increase in followers, going from 20 followers in 2019 to 97 last year. This year, an increase was also seen, though not at the same rapid rate as last year; but still a pretty good jump to 187 followers, which accounts for a 93% increase. The posts have become more diverse in conversation from both regular readers and even some non-Wordpress-associated accounts who left a wide variety of interesting comments and takes on even old posts that I've never bothered to look at in a long time. Once again, thank you to all those who have continued to follow my blog and its many delvings into my mind; I thank God again, and I hope He may keep me around here for as long as I can so that I may continue to share my thoughts here and with other bloggers I scrawl through.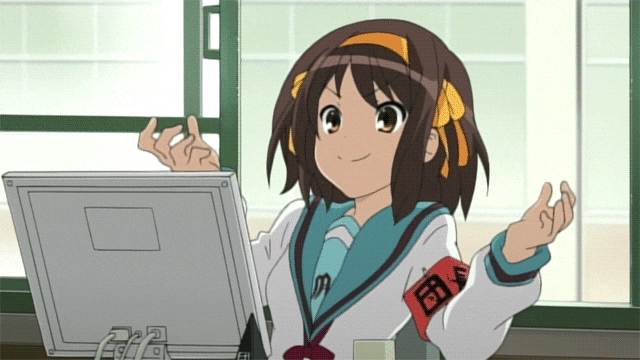 FAVORITE POSTS I'VE WRITTEN
In continuing the trend of introducing new things to talk about here, I'm closing off this above section with my three favorite posts from the past 52 weeks, along with a link to them. Here they are:
#3: Convention Tales #13 – Con No Baka. Little has been said or written outside of the Toronto anime convention scene about this disastrous expedition, and it was fun scouring through various dead forum threads to learn more about people's experiences with Con No Baka, a convention which died mid-progress and would not see another rendition the following year since. Scrolling through the various websites which explained this convention felt like weeding through a time capsule of the simpler days of anime conventions, with sparse crowds, common tastes in cosplay, and less commercialization. I'd love to do another write-up like this, but unfortunately I don't know any other convention disasters in Canada.
#2: The Traditional Catholic Weeb Speaks – Close Encounters With A Rukia Fangirl. Around close to 3 May when I released this post, I was going through a rough time and felt frustrated at the way life had been for me with Covfefe-19 and all, and my mind just shifted to this particular memory of high school. Given the indirect relationship it had with anime by the character of Rukia Kuchiki from Bleach, it felt like not only a passable topic to write about, but also ended up being a good way to let off some long-suppressed steam deriving from this incident. As of the past 5 months, it remains my highest-liked/viewed post. Please do note though; this post is in no way intended to attack Bleach fans; if you liked the show, good for you – enjoy what you will – but I don't see myself watching it any time soon, either the previous 16 seasons or the upcoming new one. Also, don't expect me to throw in another post like this; I'm very privy to divulging my personal life details here.
#1: St. Pius V Corner – Kissing Kissanime Goodbye. This post ended up being a double-feature not just on the morality of pirated anime content, but also a history lesson on fansubs in general. It was the first time I incorporated some tokens from academic research material on the subject, and it turned out to be fascinating to read through the machinations of what it was like to be an anime enthusiast in the heydays of the fandom. Add that with my love of reading moral theology books, especially from prominent pre-Vatican II theologians, and a generous amount of interaction – more than I expected! – on a Canadian statutory holiday nonetheless, and that leads in to the makings of a memorable post to top off this year.
Honorary Mention: Anime Review #50 – Your Name. Your Name was a fun movie to watch, and all the more was the prospect of writing a review for this film. As someone who is a sucker for surprise plots involving time travel (provided they're done well and not just lazily shoehorned in as a random plot device), this was a good film and I had fun coming up with ideas on what I would do / where I would go, especially, if I ever came close to Mitsuha's magical time-travelling sake. I'm still waiting on that to become real.
THE FUTURE AND ONWARDS
Hopefully 2022 will see my return to anime conventions, which means potentially more Convention Tales to tell, and a return to posting on Fridays (just as this one!). But I'll leave that out for now. Last year, I hoped to find a suitable part-time fluff software job and I managed to make good on it; from November 2020 to just 5 months ago, I was able to work on two projects; not only was I able to gain valuable additional technical experience, but those were influential in helping me secure another position that was more challenging, used technologies that I was familiar with, and paid more. Do I see myself doing more or less the same thing over the next few months? Probably yes, especially since fall and winter are coming up; I've got nothing better to do then, so might as well churn some more lines of code. Other than that, in terms of my IRL life, I don't see myself doing anything else exciting other than… fixing a few wrongs in some pretty personal affairs.
If there's one thing that I would like to change up a bit in this blog, it's of those posts that concern Catholic themes in anime. I would say my writing of The Spiritual Warfare Of Shinji Ikari from 5 July was a significant stepping stone to that transition on writing reflections on Catholic spirituality, rather than point out "what does the Church teach regarding…?", using whatever themes I see in anime as a guide. Granted, I still have ideas for writing topics centered around the latter, but given the nature and importance of St. Paul's admonition that "So also the Lord ordained that they who preach the gospel, should live by the gospel." (1 Corinthians 9:14), I feel called to focus more on addressing that issue on an equal basis as those based on moral/dogmatic theological texts, of which I've already done enough on.
I've also managed to relax on the previous August's vow where I chose to refrain myself from watching any new episodic series until a more suitable time. For instance, I was able to find the last 20 episodes of the anime series Kirby Of The Stars, which chronicled the life of Nintendo's eponymous pink puffball in Cappy Town, so I'm currently in a race to review my knowledge of the show and finally be able to finish it. I also managed to snag the complete Rebuild of Evangelion quartet of films, and am hoping to put my thoughts out on that series very soon, as it's been three long years of waiting since I started watching the first film, and now that it's finished, what better time than now to get that on track? That being said, I anticipate myself returning to episodic reviews of certain shows that have long been in the back-burner of a mention on a future Anime Review; at earliest, this might occur in the next few months, to sometime in mid-late 2022, depending on how the situation of the world goes about like.
In addition, I also plan to continue with more East Meets West anthologies, as there's so much potential comparisons that are stirring around in the back of my mind for which anime series and Western shows to pit together. I do honestly find this set of posts to be, while long, more refreshing than my previous batch of Navem Eos posts simply because it's more diverse and there's plenty of room to talk about the series in general, whereas in the latter it requires one to be very familiar with the series, or simply a lot of re-visiting old, even obscure episodes. This, in turn, is more refreshing to tinker about with and I'll be looking forward especially to the upcoming one which will be out this coming Monday.
Here's to hoping, all in all, that in the next 52 weeks my blog will bring good things in store for my readers, blog and Twitter followers, as well as to better and brighter days ahead for everyone. As always, thanks for sticking around to read my content, and until then, keep it lit!