Now, among the several rites and manners of paying honour to the Blessed Mary, some are to be preferred… and for this reason we specially mention by name and recommend the Rosary… The contemplation of these august mysteries, contemplated in their order, of fords to faithful souls a wonderful confirmation of faith, protection against the disease of error, and increase of the strength of the soul.

Pope Leo XIII, Octobri Mense (1891)
Last summer (July), I watched Sword Art Online II – not to be confused with SAO's equivalent of the abomination of desolation that is the Alfheim Arc – which chronicles the lives of Kirito, Asuna and the others after the events of the first Sword Art Online. Quite frankly, I found myself surprised to be writing a post related to this series even before the I published the appropriate Anime Review for it. However, I couldn't resist the urge to write about this series after thinking about how the Most Holy Rosary – one of the most powerful Catholic devotions ever – is referenced in this series – all thanks to the character of Konno Yuuki, who befriends Asuna in the second half of Sword Art Online II. Considering how January 1, on which the Catholic Church commemorates the Solemnity of the Blessed Virgin Mary, the Mother of God, will be coming up in four days' time, I think it's rather fitting that I write about this topic.
I must gently warn: spoilers ahead, so read at your own discretion if you haven't seen Sword Art Online II (or haven't gotten to episode 18-24 yet).
KONNO YUUKI: A BRIEF BACKGROUND
Konno Yuuki is first referred to in episode 18, described as a player with a very strong 11-hit combo that gave her an easy victory over her opponents – thus giving her the nickname of "Zekken", or "Absolute Sword". Even Kirito, Asuna's boyfriend, arguably the strongest player from back when he was in Aincrad, was defeated by her. The following episode, Asuna encounters Yuuki for the first time, and upon challenging her to a duel, loses as well to that same combo that the others spoke about. Despite this, Yuuki ignited a friendship with Asuna in the aftermath of the battle, which would lead to various adventures and several lively discussions with each other.
Despite her strong in-game appearance, her IRL self is actually worse off. As a carrier of HIV from birth, this disease would prove devastating to not only her health, but also her social life – eventually leading to her permanent hospitalization, which Asuna discovers about in episode 23. As one of her guildmates noted, her whole life was one "big burden which she carried upon her little shoulders".
As optimstic and well-liked her character is by other characters, Sword Art Online II's final episode is where she meets her unfortunate end. With her disease progressively getting worse, Asuna pleads with her doctors to transport her to Alfheim for one last time, so that the two could properly make their goodbyes with each other. In their final conversation with each other, Yuuki passes off her 11-hit combo skill over to Asuna, and after a brief contemplation on her life's worth, and how happy she had been, she dies in Asuna's arms.
That 11-hit combo skill of hers, for your information, is called the Mother's Rosario – a very obvious reference to the Rosary instituted by Our Lady to St. Dominic.
SAO II AND THE MOST HOLY ROSARY
Sword Art Online II portrays Mother's Rosario as a powerful weapon – so powerful, in fact, that nobody who dares challenge its wielder, not even the best swordsman in the whole entire game, can overpower it. Anyone who challenges Yuuki to a battle, ends up getting defeated by her 11-hit combo. Lizbeth, one of Kirito's friends, puts it well to Asuna:
Lizbeth: "At first, there was a post… that they were seeking challengers. People wanted to teach this newcomer to ALO a lesson, so on the first day, about thirty people showed up, but…"

Asuna: "They were defeated?"

Lizbeth: "Every single one of them…"

Sword Art Online, episode 18
If you ask me, the power of this 11-hit combo is much like how the Rosary too is a powerful weapon of prayer – as emphasized in Our Lady's 15 Rosary Promises, one of which is to protect against hell, decrease sin, and defeat heresies. In addition, those who recite the Rosary are promised special graces, protection and assurance that they will never be overpowered should they take great care when reciting it. Much like how Yuuki was never overpowered by her enemies as long as she put her trust in her Mother's Rosario, so too would the Catholic who prays the Rosary devoutly never fail in their Faith.
But there's more to that. Sword Art Online II portrays Yuuki's skill as something that is dear to her, because it reminds her of her own mother's love and prayers towards her. Every day as a child, as she tells Asuna in episode 23, she would go with her mother to church (yes, Yuuki is a cradle traditionalist Catholic!), not fully understanding the reason why her mother was so committed to her faith. It's only upon seeing her old family house again that she realizes:
Yuuki: "Mom was surrounding her with her feelings. She was always praying, so that I could have the strength to keep moving on."

Sword Art Online, episode 23
This sentiment is the big reason as to why her sword skill is named as such. It's not just a tacky memento of her family, or just something to bring her back to her childhood days, before all the troubles began: it's representative of her mother's tender affections towards her sickly daughter. It's much like how the Rosary itself is representative of the Blessed Virgin Mary and her role as the mother of all Christian believers – and how, through the recitation of the Rosary, we may receive her graces and be inspired to lead a life of salvation:
Some people are so foolish that they think they can go through life without the help of the Blessed Mother. Love the Madonna and pray the rosary, for her Rosary is the weapon against the evils of the world today. All graces given by God pass through the Blessed Mother.

St. Pio of Pietrelcina
One day, through the Rosary and the Scapular, Our Lady will save the world.

St. Dominic
Hence Mary, carrying the Savior within her, may be said to have also carried all those whose life was contained in the life of the Savior. Therefore all we who are united to Christ… have issued from the womb of Mary like a body united to its head. Hence, though in a spiritual and mystical fashion, we are all children of Mary, and she is Mother of us all. Mother, spiritually indeed, but truly Mother of the members of Christ…

Pope St. Pius X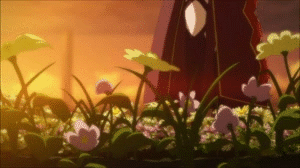 Lastly, the other thing about Mother's Rosario that strikes so similar to the Most Holy Rosary is in how it is shown as positively influencing the characters, and giving them strength to overcome despite their limitations. For Konno Yuuki, this is quite evident. Her usage of Mother's Rosario has enabled her to not just be a tool for battle, but to also forge friendships with her guild and most especially, Asuna. It gave her an optimstic outlook on life, even though she knew how difficult her IRL life was. Most significantly, the Mother's Rosario allowed her to do and experience things that was physically impossible given her condition – see the world and its surroundings for herself, go to school, and meet someone who was kind and caring to her in all moments. In other words, her Mother's Rosario led to a miracle on her life.
Yuuki: If I was born to die, then what was my reason for existing in this world? Without creating anything, or giving anything to anyone… "Why am I alive?" I wondered for so long, but… but I finally feel like I've found the answer. Even if there's no reason, it's okay for me to be alive. Because my last moments are of such fulfillment. I can end my journey surrounded by so many people, in the arms of the person I love.

Konno Yuuki's final words, episode 24
It reminded me of one of the promises of the Rosary, being that "You shall receive anything you ask of me through the recitation of the Rosary" – a feat which can be attested to by many who are devout practitioners of the Rosary. Truth be told, the Rosary itself has proven to work extraordinary miracles beyond our own comprehension, and in the long run, change peoples' lives for the better – just as the Rosario did for Yuuki in the anime. Just ask Sister Lucia, one of the seers of Our Lady of Fatima, when she says:
There is no problem, I tell you, no matter how difficult it is, that we cannot solve by the prayer of the Holy Rosary.

Sister Lucia dos Santos
My mother is one of many such Rosary practicioners who can attest to such; when we first came to Canada, we would pray the Rosary daily for God to grant us a peaceful, and well transition to our new home. 16 years later, in retrospect, I don't think God has failed us in that regard.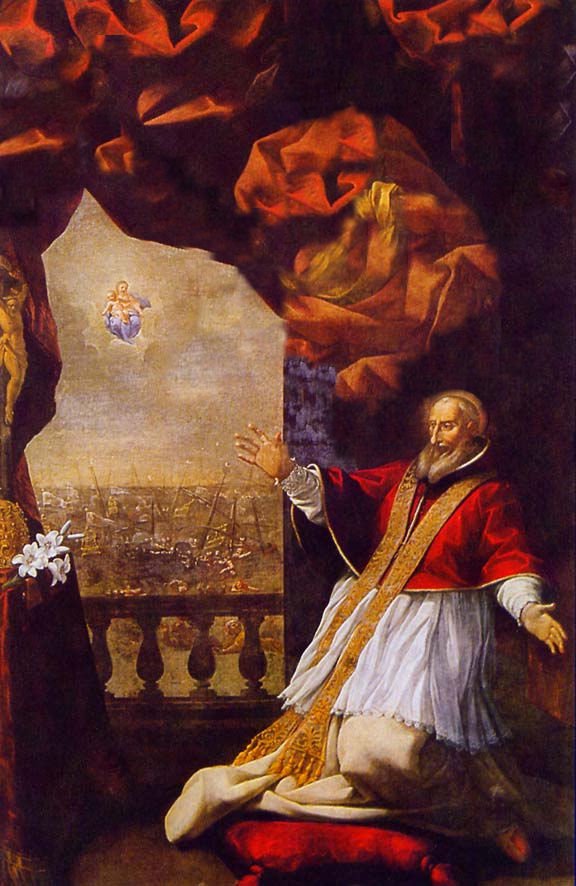 CONCLUSION
Never would I have thought that I would be writing a blog post about anime and the Rosary of the Most Blessed Virgin Mary in one piece; but thanks to Sword Art Online II, this was made possible thanks to Konno Yuuki and her original sword skill. I found it really interesting for this series to include a reference to the Rosary, which ended up also outlining the incredible power, the significance and the miraculous efficacy of this devotional prayer, one which I always make to pray before the start of the Tridentine Mass on Sundays when I can attend – and hopefully, will try to make into a daily habit.
To close off this post, I'd like to share my own favorite story about the Rosary, involving Blessed Bartolo Longo, who was beatified by Pope John Paul II in 1980. As a student in university, he became so heavily involved with Satanism, to the point that he renounced the Catholic Faith of his youth, and forsook himself to such diabolical practices. Eventually, by the grace of God, he, through a friend and a Dominican priest, Fr. Alberto Radente, found his way back to the Catholic Faith, where he would spend the rest of his life committed to spreading the truth of God, championing our Lady's Rosary, bringing youth away from the occult and warning about the dangers of such, and building a massive shrine to Our Lady of the Rosary, right in the heart of Pompeii. His devotion to God and his Faith was so strong, that he once disrupted a seance by holding up a medal of Our Lady, and shouted: "I renounce spiritism, because it is nothing but a maze of errors and lies!" – like a boss. Indeed, this Rosary is a powerful weapon for Christians to call upon in their times of need.
Give me an army saying the Rosary, and I shall conquer the world.

Pope Pius IX